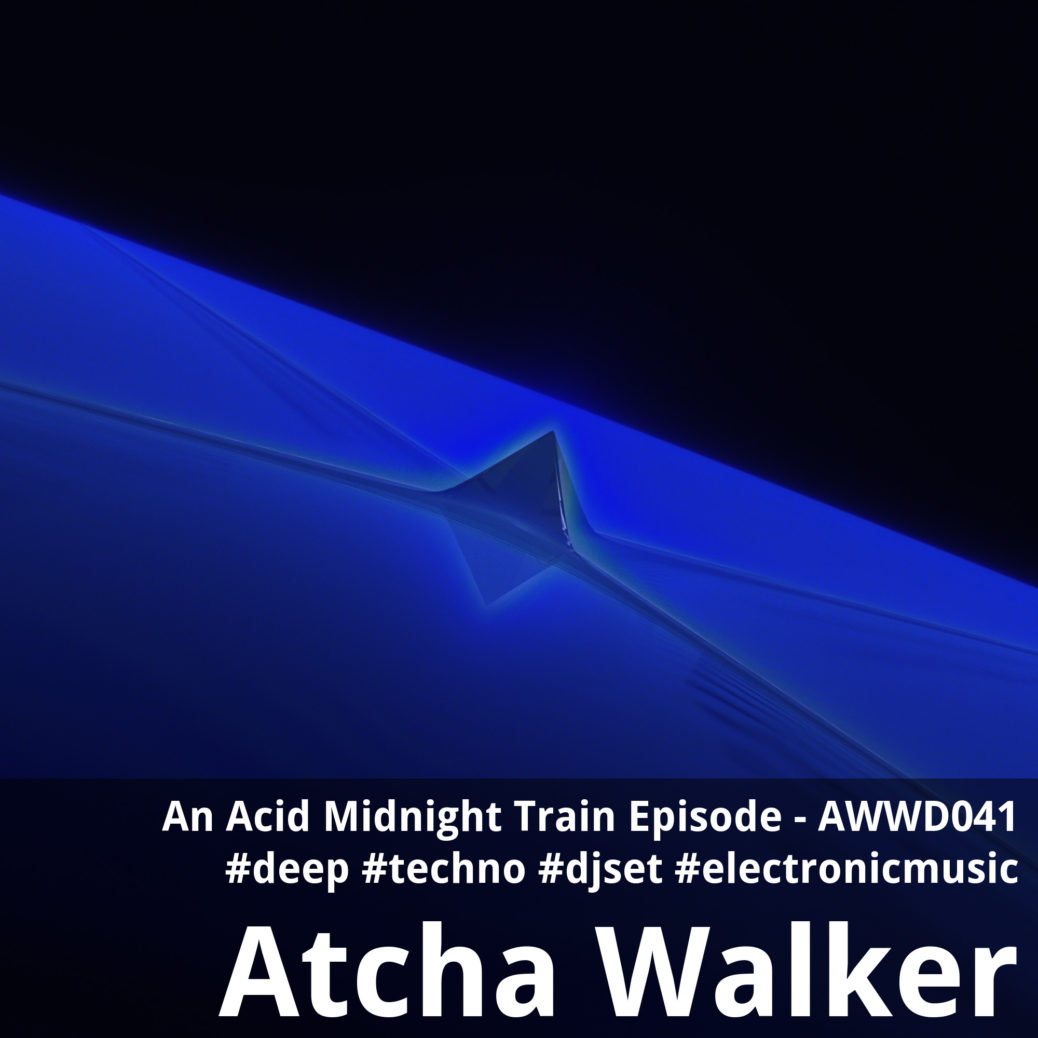 An Acid Midnight Train Episode – AWWD041 – deep – techno – djset – electronic music
An Acid Midnight Train Episode – AWWD041 – deep – techno – djset – electronic music
Podcast: Play in new window | Download
Subscribe: Google Podcasts | RSS
This week, come with me on a journey going from deepish stuff to fat hammering techno and back…yep, it works quite well, isn't it?
Want to discover more awesome tunes? Already 41 episodes to date presenting 531 different tracks and counting…Just subscribe to get your weekly fix of fine selected electronic music.
New show every Thursday
Don't forget to share the good vibes by smashing that like button!
Tracklist (Time – Title – Artist – Label):
00:00 – Be There Be Gone – Ahlie Bherie – Straight Up!
06:26 – Microbioma (Esteble Remix) – Gab Rhome, Mark Alow – Bar 25 Music
12:21 – Sun Runner – Waterpark – Waterpark
17:24 – Lagonia – Matthias Meyer – liebe*detail
22:40 – Clasp – Throwing Snow – Houndstooth
24:48 – Santuario – Santiago Salazar – Historia y Violencia
29:41 – Flummi – Der Dritte Raum – Resopal Schallware
35:36 – Quad – kirilik – Figure
39:03 – Resistance – Omis (Italy) – Codex Recordings
42:59 – Acid Phase (Remastered) – Emmanuel Top – KNM Special Marketing
46:11 – Midnight Train – WLDERZ – Newrhythmic Records
49:53 – Acid-Cls 2 – Lory D – Seilscheibenpfeiler Schallplatten Berlin
54:19 – Vaporizer – Popof – Truesoul
59:14 – Lyssa – Dubspeeka – Crosstown Rebels
01:03:50 – These Days (Don't Make Me Wait) – Llewellyn – Riotvan
Listen, download all episodes and tracklists, subscribe (Apple Podcasts, Google Podcasts, Spotify and more), just check the podcast page: https://atchawalker.com/awwd-podcast
Instagram: https://www.instagram.com/atchawalker
Facebook: https://www.facebook.com/atchawalker
#djset #deep #techno #ahliebherie #gabrhome #matthiasmeyer #santiagosalazar #derdritteraum #kirilik #omis #emmanueltop #wlderz #loryd #popof #dubspeeka #llewellyn