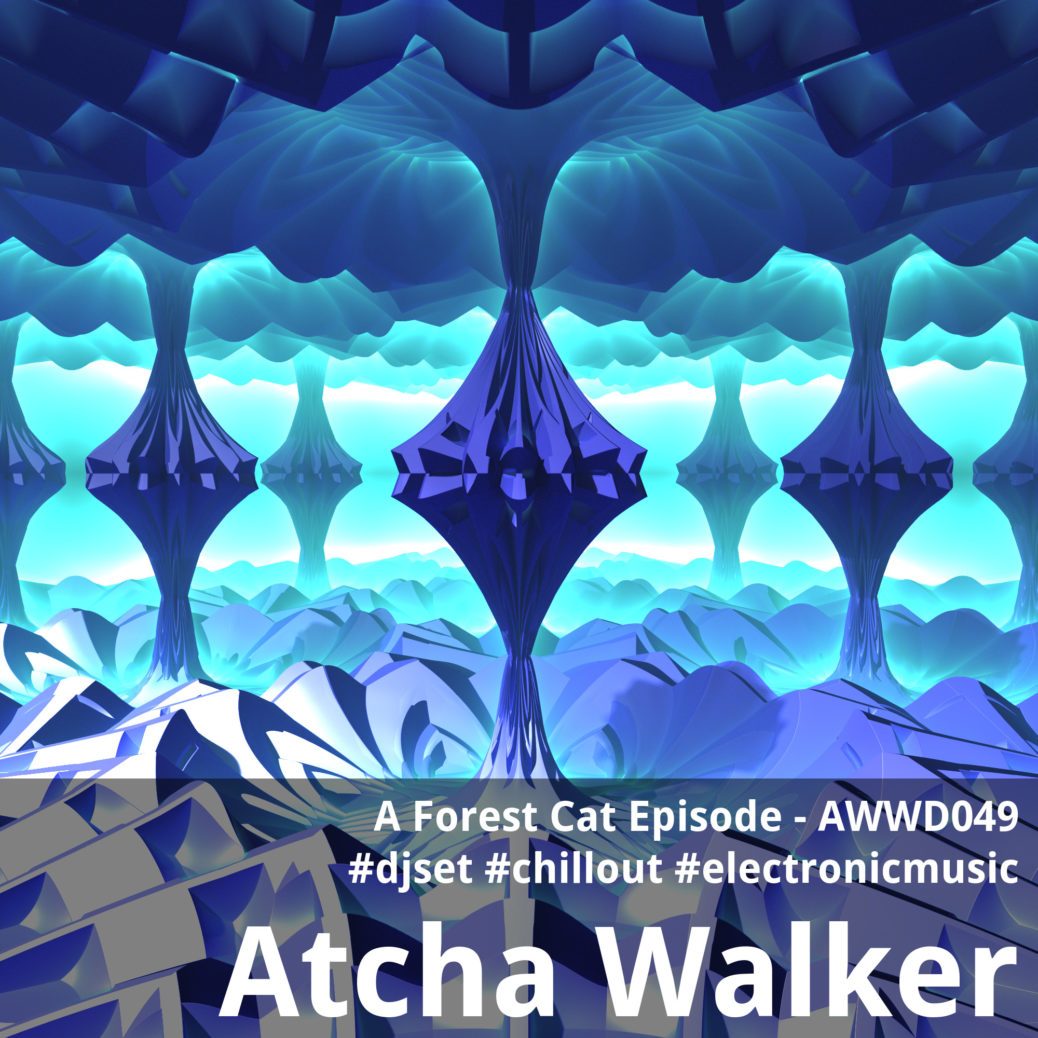 A Forest Cat Episode – AWWD049 – djset – chillout – electronic music
A Forest Cat Episode – AWWD049 – djset – chillout – electronic music
Podcast: Play in new window | Download
Subscribe: Google Podcasts | RSS
Shut up and light it, just light it.
Want to discover more awesome tunes? Already 49 episodes to date presenting 618 different tracks and counting…Just subscribe to get your weekly fix of fine selected electronic music.
New show every Thursday
Don't forget to share the good vibes by smashing that like button!
Tracklist (Time – Title – Artist – Label):
00:00 – Strontium – Toki Fuko – Affin
07:48 – Submersion – Zyce And Flegma – TesseracTstudio
12:10 – Rubin (Aom Kosmic Dancehall Dub) – Pepper, More Like Trees, Joshua Whitehouse – BBE Music
16:30 – Mother Nature (ALive mix) – Ishq, Shulman – Aleph Zero Records
20:57 – Bloodflow – Grandbrothers – City Slang
26:04 – Forest Cat – Kyoto – Uxmal Records
34:45 – Tie In – Recondite – Acid Test
41:54 – Ik Vari Do Vari – Rafael Aragon, Stas – InFine
45:47 – Water Drums – Union Jack – Platipus
53:21 – Mia Nihita Mono Den Ftani (ALive mix) – Shulman – Aleph Zero Records
01:04:16 – Decade – Vibrasphere – Cloud 99 Music
01:07:41 – Tobiume – Susumu Yokota – Leaf
Listen, download all episodes and tracklists, subscribe (Apple Podcasts, Google Podcasts, Spotify and more), just check the podcast page: https://atchawalker.com/awwd-podcast
Instagram: https://www.instagram.com/atchawalker
Facebook: https://www.facebook.com/atchawalker
#djset #chillout #lounge #ambient #electronicmusic #mix #traktor #nativeinstruments #xonek2